Chew and Brush Toy
Sale price Price $12.99 Regular price $38.99 Unit price / per
Let your dogs play and clean their teeth at the same time.
Well, brushing dog's teeth is a big NO for dogs as much as they hate taking a bath. So how are we going to keep our dog's teeth healthy when they're trying to get rid of the practice? 
Worry no more! As we introduce you the CHEW and BRUSH TOY, a product that will maintain your dog's oral health, healthy!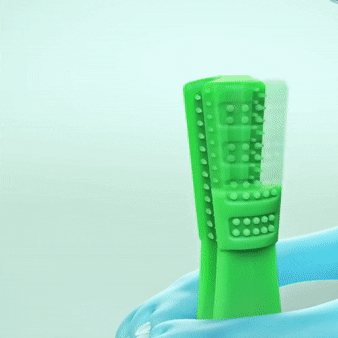 Chew and Brush Toy is a DOG'S CHEW TOY that can EFFECTIVELY CLEAN its TEETH and REDUCE the possibility of the ABRASION of their TEETH and KEEP their DENTAL HEALTH.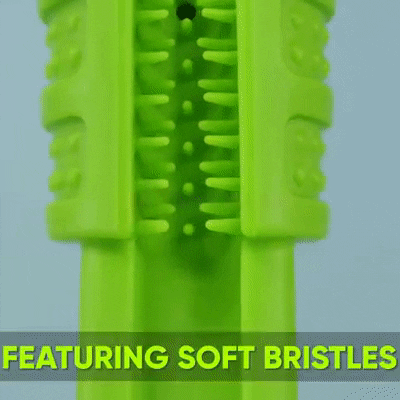 This product will have your pet to NOT REFUSE brushing their teeth anymore! As the DOG constantly chews the toy, its teeth will be cleaned up as well. It's like PLAYING and BRUSHING at the SAME TIME.  
Chew and Brush Toy is made of 100% ALL-NATURAL material making it ECO-FRIENDLY, NON-TOXIC, SAFE, and HARMLESS. It has a RUBBER GRANULAR CLEANER and a TWO-SIDED BRISTLE LINE GROOVES that EFFECTIVELY CLEANS the dog's GUM LINE to PREVENT PLAQUE and CAVITIES. 
It has a TOOTHPASTE RESERVIOR on top, to add up FRESHNESS and CLEANER as your dog chews. It has a STABILIZING PAW PADS making it EASY for your dogs to HOLD ON. 
Chew and Brush Toy comes in TWO SIZES. MEDIUM for 10-40lbs dogs, and LARGE for 40-80lbs dogs. It is EASY to USE and CLEAN. Perfect for ALL DOGS out there.